WHAT WE DO
Security Design & Innovation (SDI) is a unique multi-disciplinary application of 'design methodologies' in security contexts that relates specifically to governmental, military, as well as commercial enterprises generating novel and innovative tactical, operational, and strategic concepts in order to gain a competitive control or security advantage in complex and emergent security environments.
SDI targets security-oriented organizations—or any organization which operates in or has some relevant role, interest, or impact in the security environment—who recognize a need to change or impact the environment in order to gain a security or competitive control advantage; and who recognize that they need to be able to do more than just survive or adapt to the constantly changing and evolving environment.
SDI is interested in more than just survival and adaptation, but rather emphasizing the role of 'change agent'—the driver and/or influencer of change—wherein the organization becomes the dominant actor who everyone else is chasing or adapting to.

CAG's SDI services include basic and advanced security design education and training, consultation, and custom-tailored design inquiries. This tailored design training is available for individuals and organizations interested in organizational change, innovation, creativity and disruptive thinking for a broad range of security applications in complex emergent contexts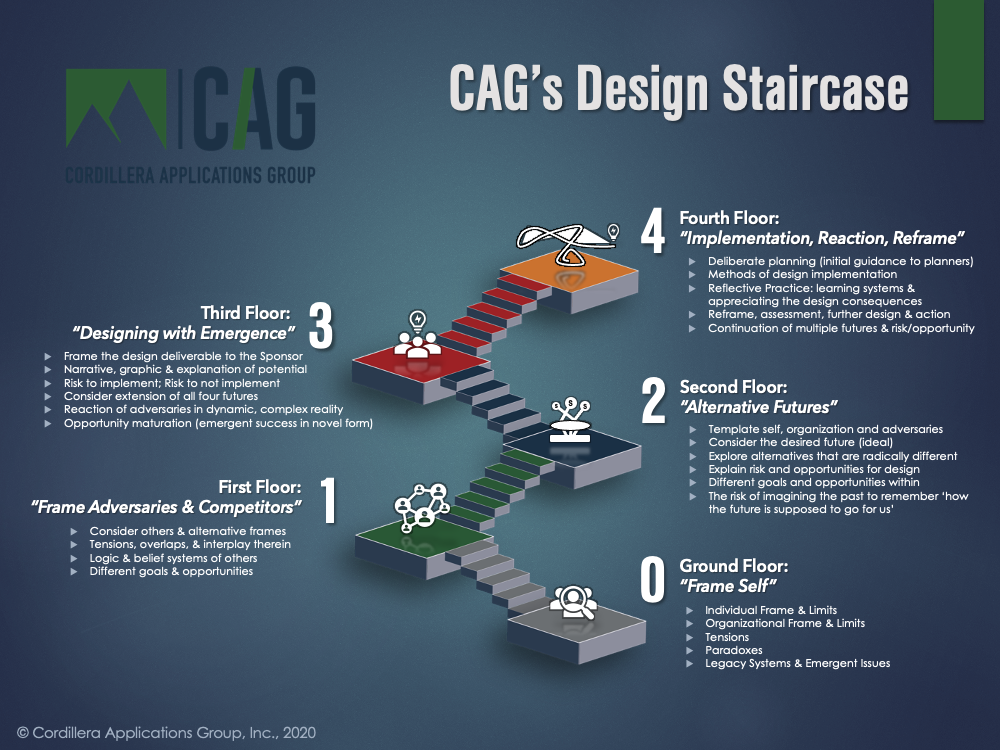 In the present and evolving security environment, for organizations discovering that established methodologies and practices are no longer sufficient alone against the complex, dynamic, oftentimes volatile and uncertain or ambiguous security challenges, CAG's SDI services develops and provides the much-needed disruptive thinkers who can supply novel concepts, actions, organizational transformation, or emergent security approaches to combat these challenges and provide future relevance and/or advantage to the organization.

SDI helps organizations understand and answer questions of:

 what used to work well and no longer does; why things that were not issues before (or previously unimagined, undeveloped, or unprecedented) are suddenly now causing chaos, confusion, and/or institutional hesitation on what/how/why to transform; and how to regain competence, relevance, and/or influence.
SDI develops, produces, and fosters reflective practitioners and change agents within the organization, who can guide and transform the organization beyond the status quo or mere adaptation and/or survival in the security environment.
SDI helps organizations avoid the pitfalls and perils of failing to intentionally 'design' beyond simply 'adapting' which results in:

Forfeiting the advantage to rivals, competitors, and/or adversaries;
Being reactionary, chasing and adapting to others' acts of design and innovation;
Struggling to produce favorable security outcomes.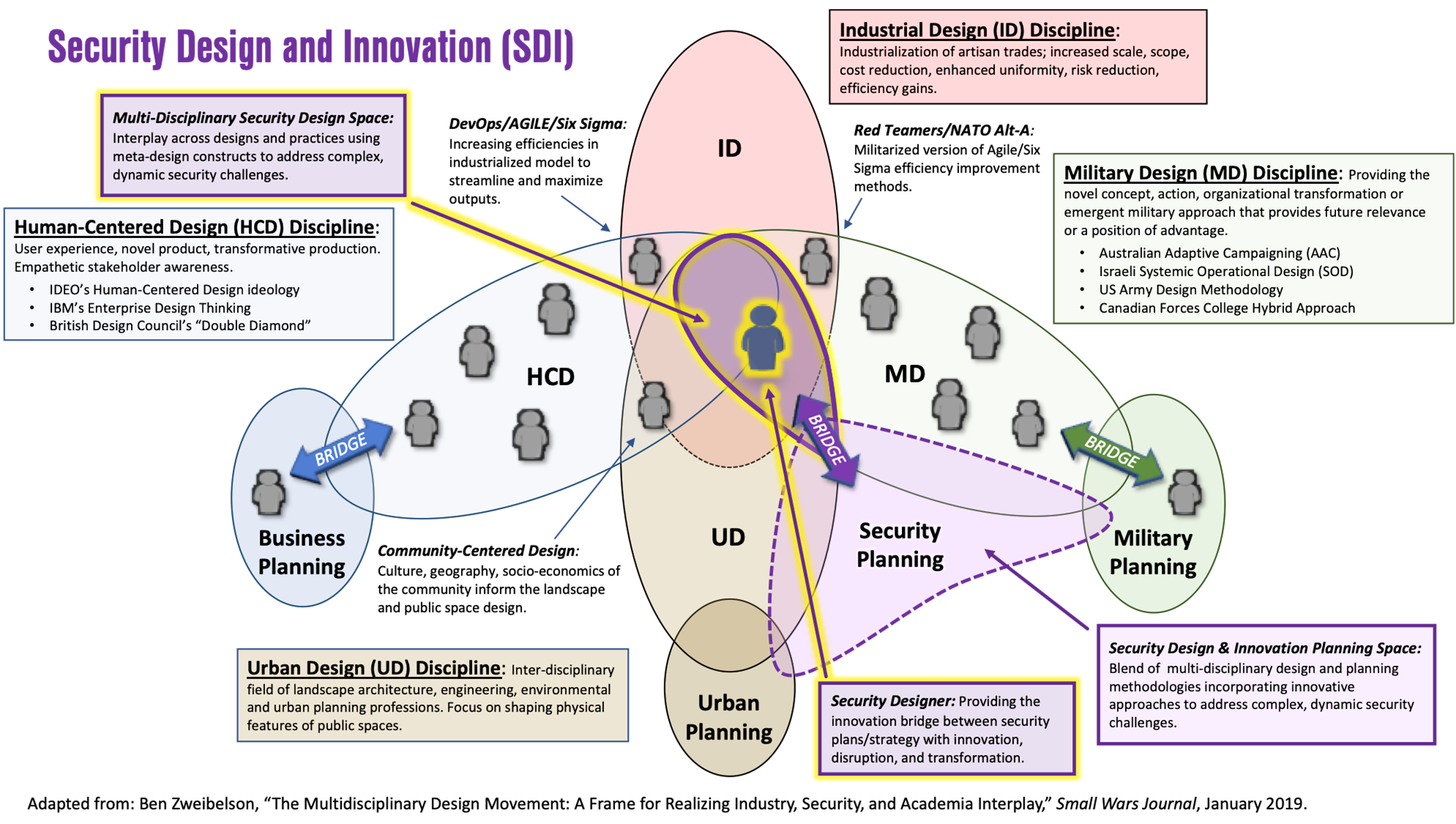 For more information on CAG's Security Design & Innovation (SDI) services, please download the Security Design Services info flyer and contact us at info@cordillera-apps.com; or contact Jim Wetzel, SDI Program Director, at jw@cordillera-apps.com